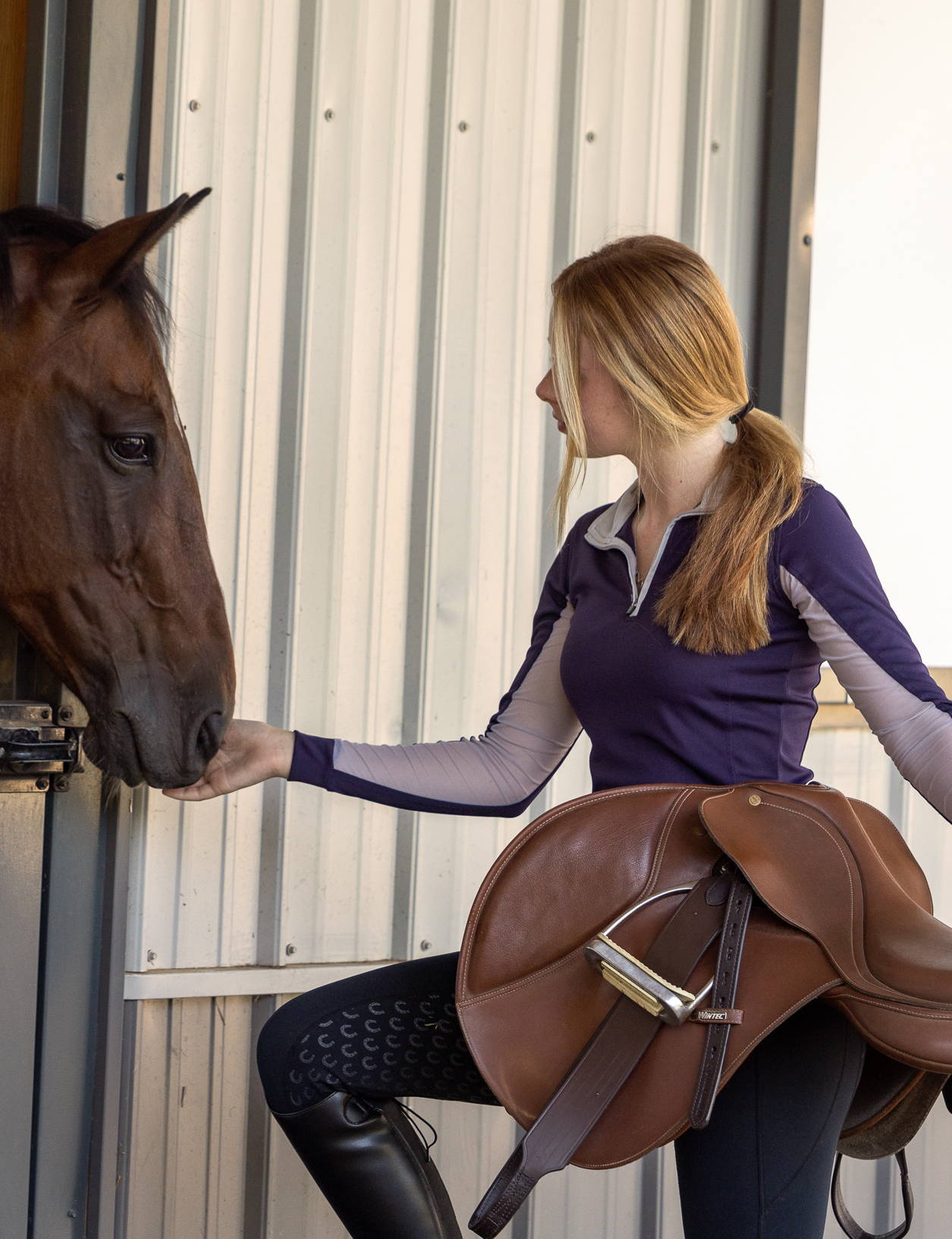 Best-selling wide stirrup leathers of all-time.
The wide-body design lends to a quieter and more stable leg, when compared to traditional stirrup leathers.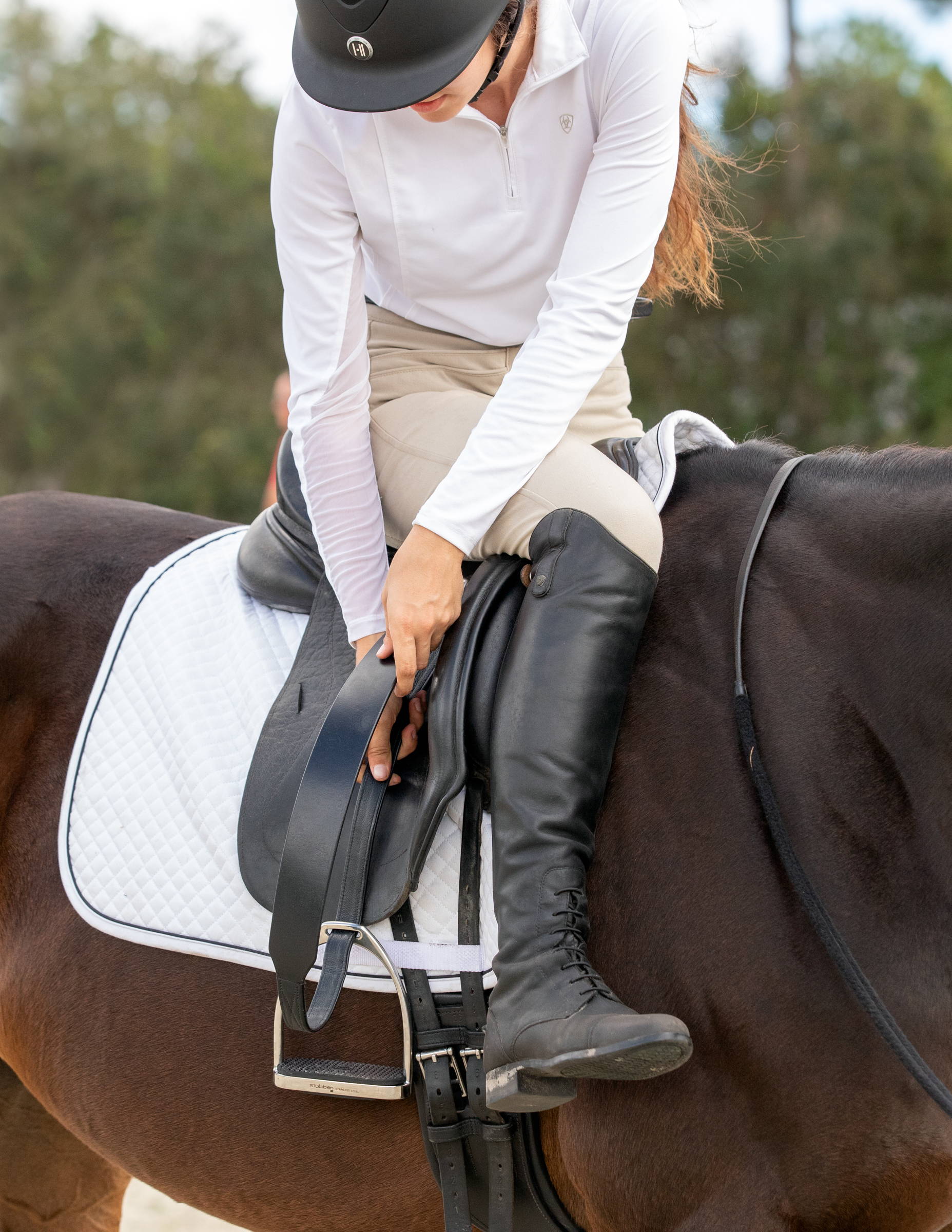 Thanks to the calmer leg, many riders have reported reduced knee, ankle and hip pain after switching to Stability Stirrup Leathers.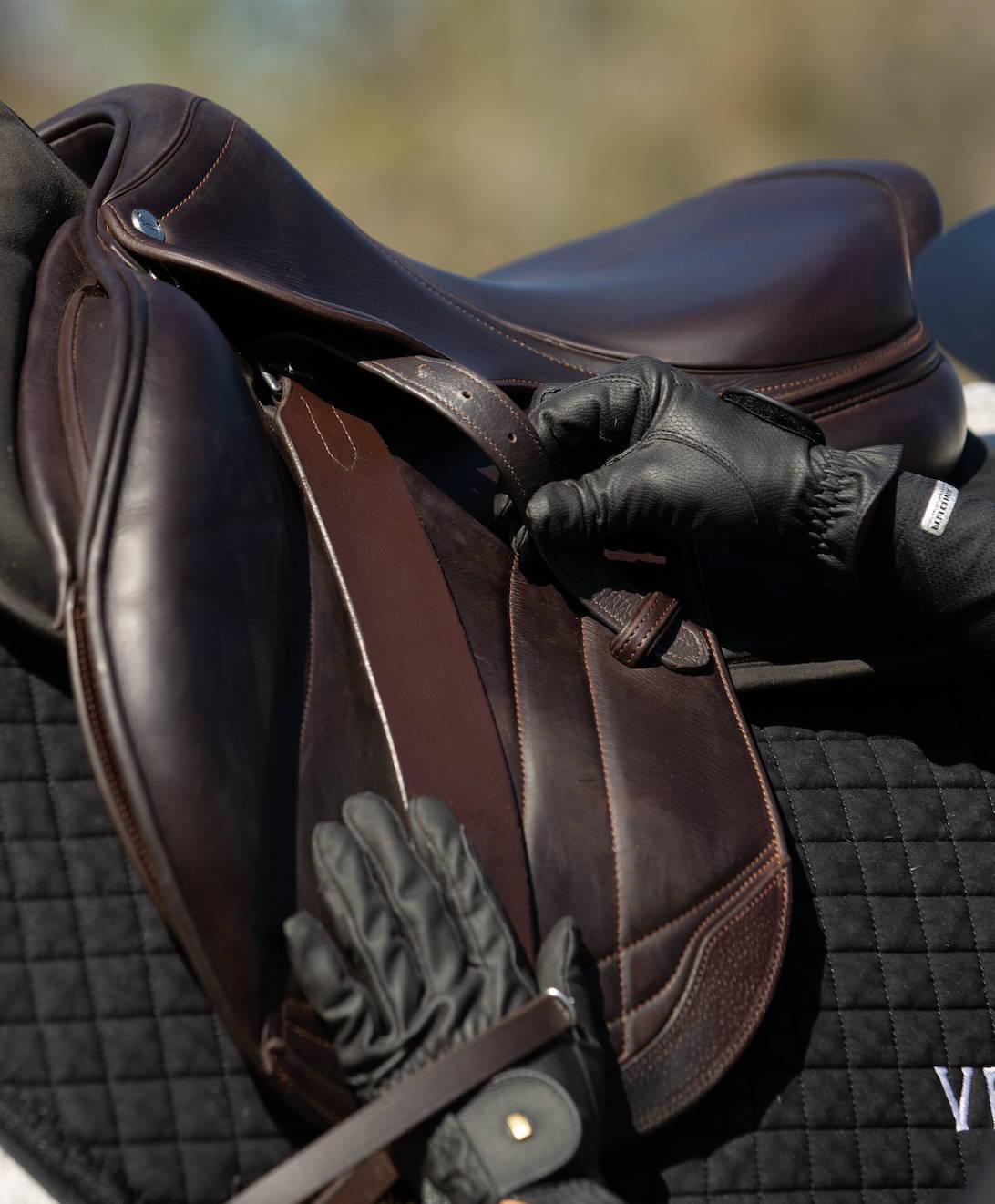 The wide body of the leathers creates a flat surface on the flap that makes them disappear under the leg.
Bulk, pinching and rubbing magically vanish.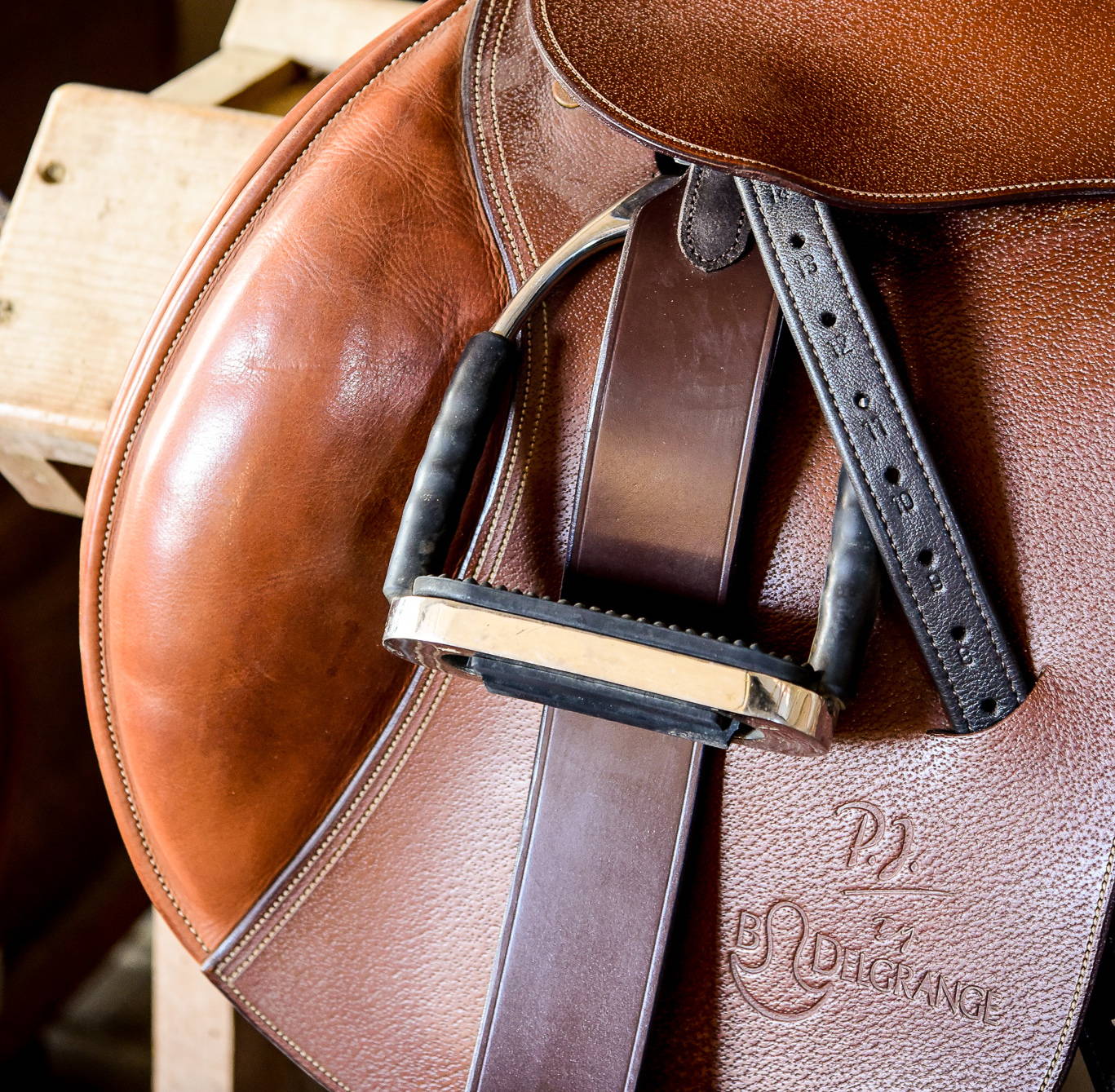 The Stability Stirrup Leathers' wide-body design offers a quieter and more stable leg by providing a broader contact area on the saddle flap. Traditional 1 inch wide stirrup leathers have an inherent instability against the flap due to their height to width ratio. This either causes the two layers shift independently of one another, or the entire leather to rotate.
Stability Stirrup Leathers solve this problem by broadening the top layer of the leathers. This allows for the top layer to have left and right contact points on the flap (traditional leathers do not), which in turn provides an unparalleled level of stability not possible in traditional stirrup leathers.
Take advantage of our 90 day "Used & Abused" returns. If you don't love them, return them used for a full refund.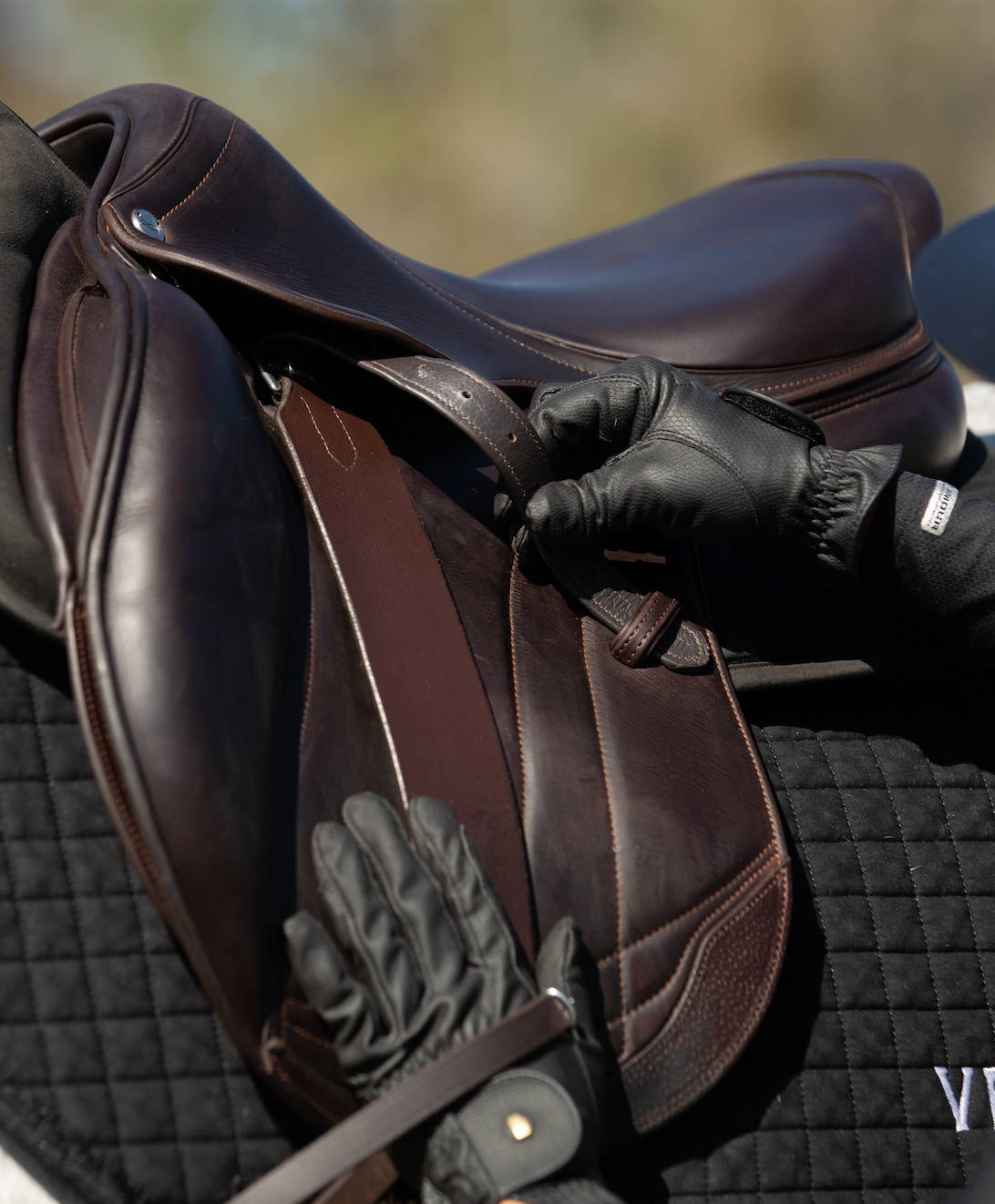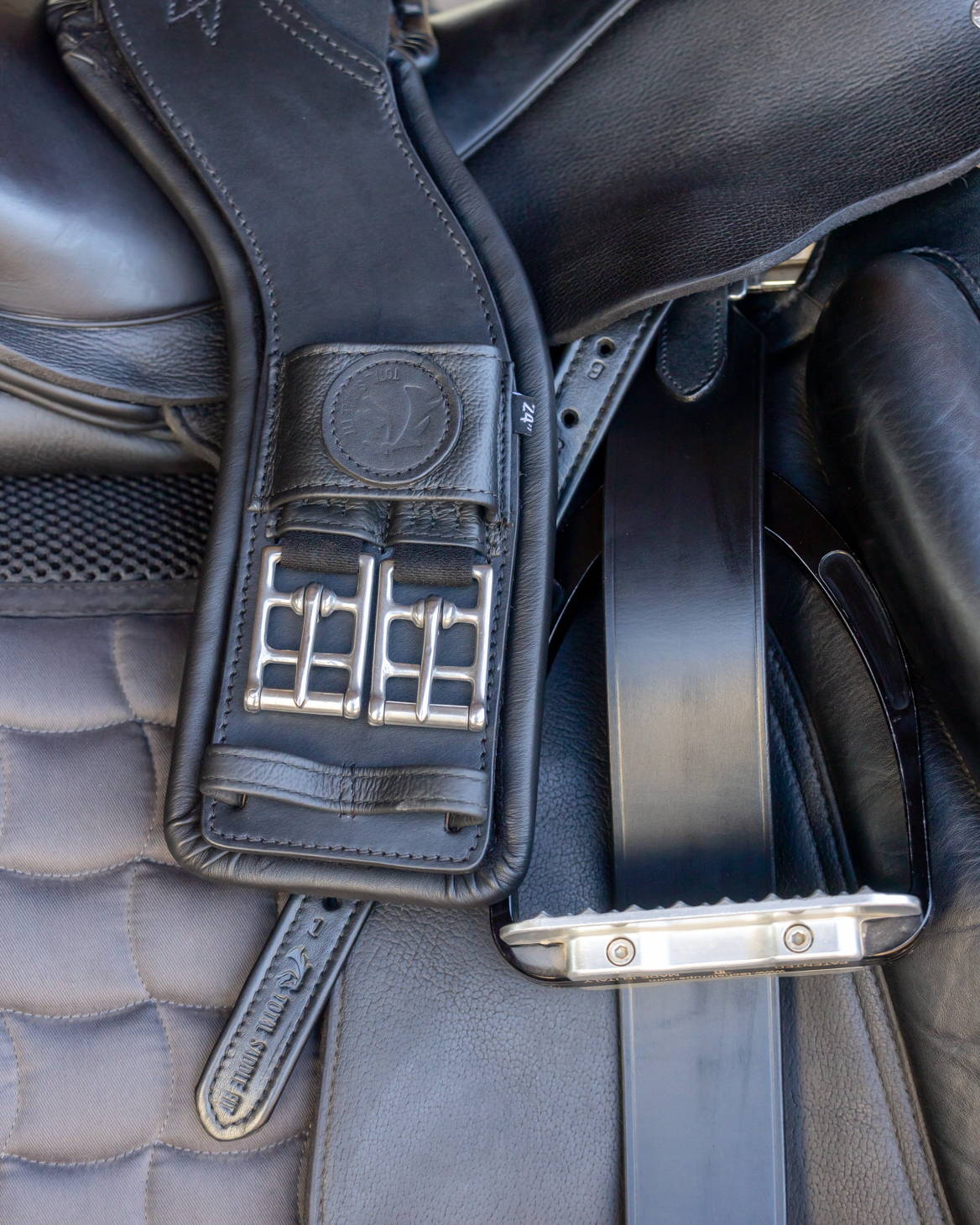 Offered in a wide range of sizes, sized specifically for each discipline.
Need something even slimmer?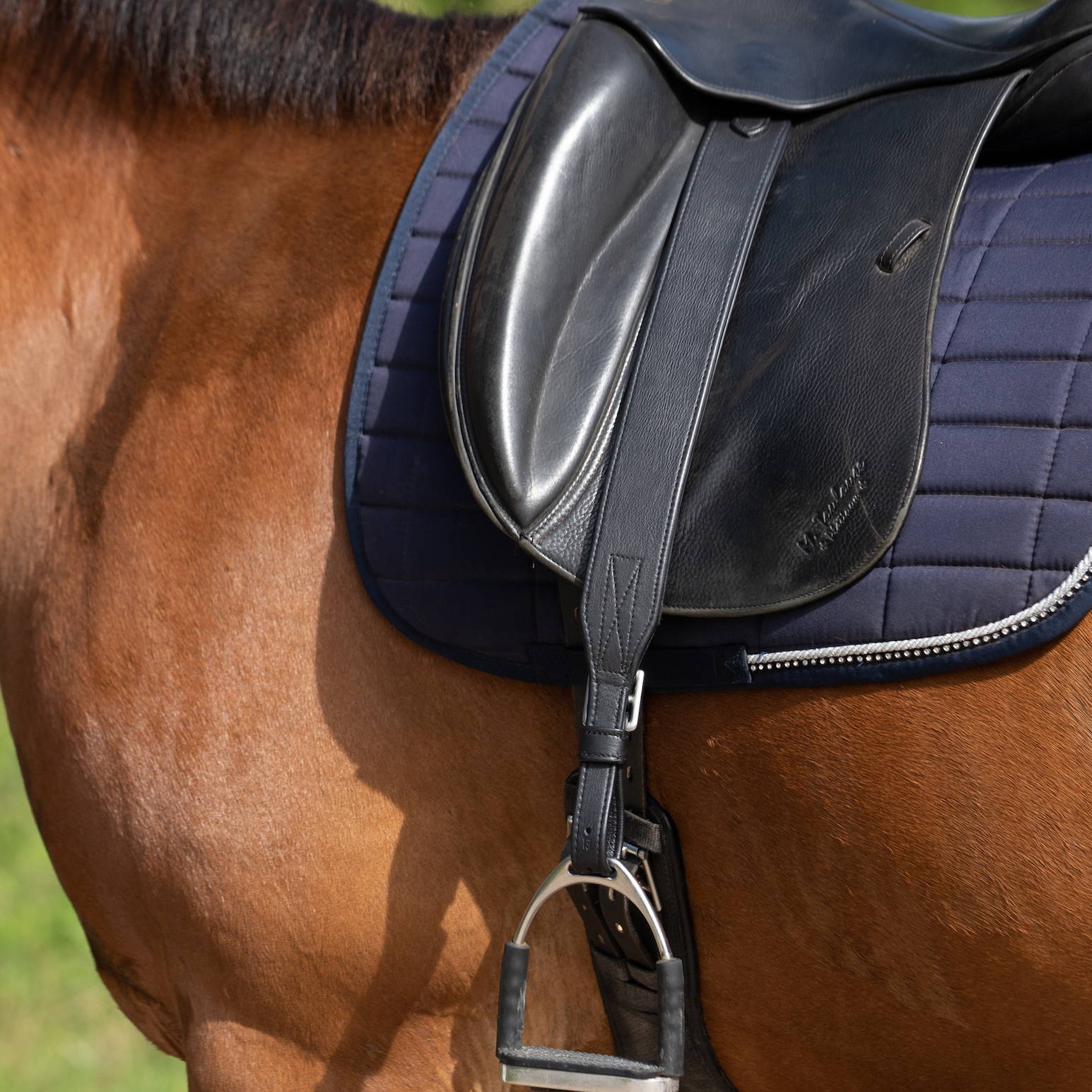 SLIM Stability Stirrup Leathers have the same benefits of the original design, but offer a lower profile under the saddle skirt.
This is accomplished by moving the buckles below the saddle flap, in a weber style design.
Note: Adjustable length is reduced in this style.
Shop Stability Stirrup Leathers