What's makes our products better than the rest?
Our unique roots. We started as saddle fitters and saddle makers, set on making our saddles fit and perform better. The original Shoulder Relief Girth was created from our own need to stop saddles from sliding forward into the shoulders. That first product set us down a path of incessant development to create the most anatomically effective horse products available.
With the tools and skills of saddle makers, we're able to develop prototypes and iterate designs to perfection unlike most brands. Most brands rely of overseas makers to understand their ideas and make prototypes for them. This usually results with mediocrity, as the communication barriers and timelines are beyond difficult to manage. Since we have a full manufacturing shop here in San Diego, we're able to refine our products through testing and continuous remaking until the fit and function are exactly what we want.
Fun fact: About every 4 months each of our products go through minor changes. These aren't changes worth advertising, but they are small tweaks we make to improve them to the utmost perfection. If you bought a girth last year, the "same" girth today would be slightly upgraded from your original.
When you buy a Total Saddle Fit product, you're buying years of relentless tinkering and tweaking to make the most anatomically effective item imaginable.
Our Most Impactful Developments
Our patented StretchTec design is nothing short of a game changer for girths and cinches. First, it alleviates uneven pressure over the sternum. Second it expands and contracts proportionally with the diaphragm as the horse's chest expands 1.5 cm while breathing.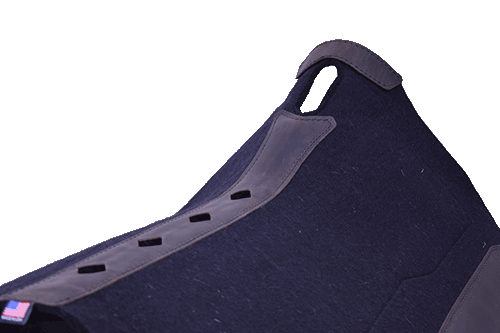 Originally developed while full-time saddle fitting, our wither freedom design alleviates downward pressure on the spine for sensitive and high wither horses. We are the only brand on the market successfully implementing this design.
More recently, we've integrated Wither Freedom into a traditional Western pad (PLUSH Pad™) to give the rider the choice of changing between a traditional closed front and Wither Freedom.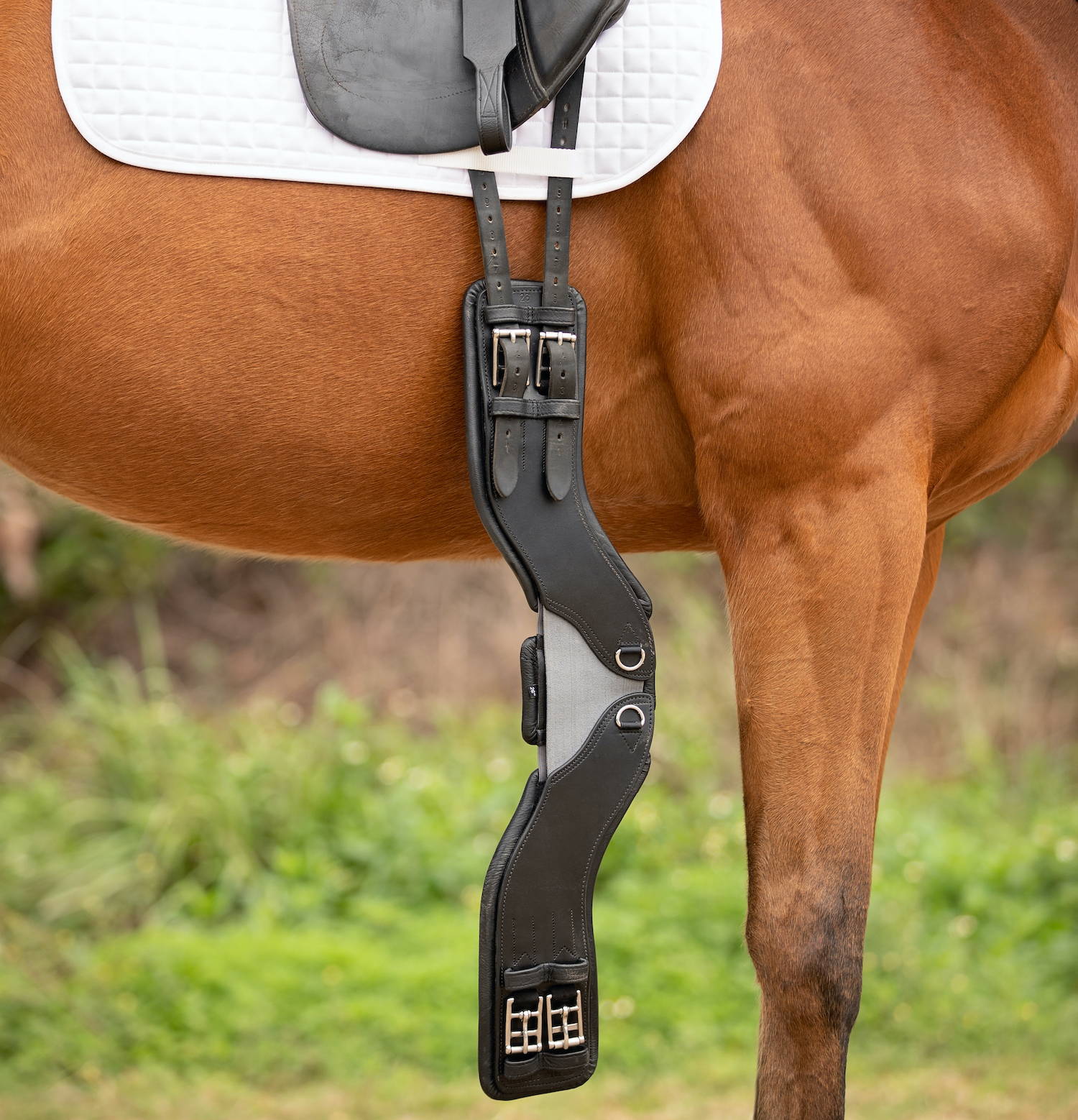 The longest standing and most important design feature to date is the functional shape of our girths/cinches. This design is what launched our brand in 2013.
Every girth and cinch we offer is uniquely shaped to keep the saddle off the horse's shoulders. The center of the girth sits in the horse's natural girth groove, while the sides are set farther back on the horse's body to prevent the billets from pulling the saddle into the horse's shoulders.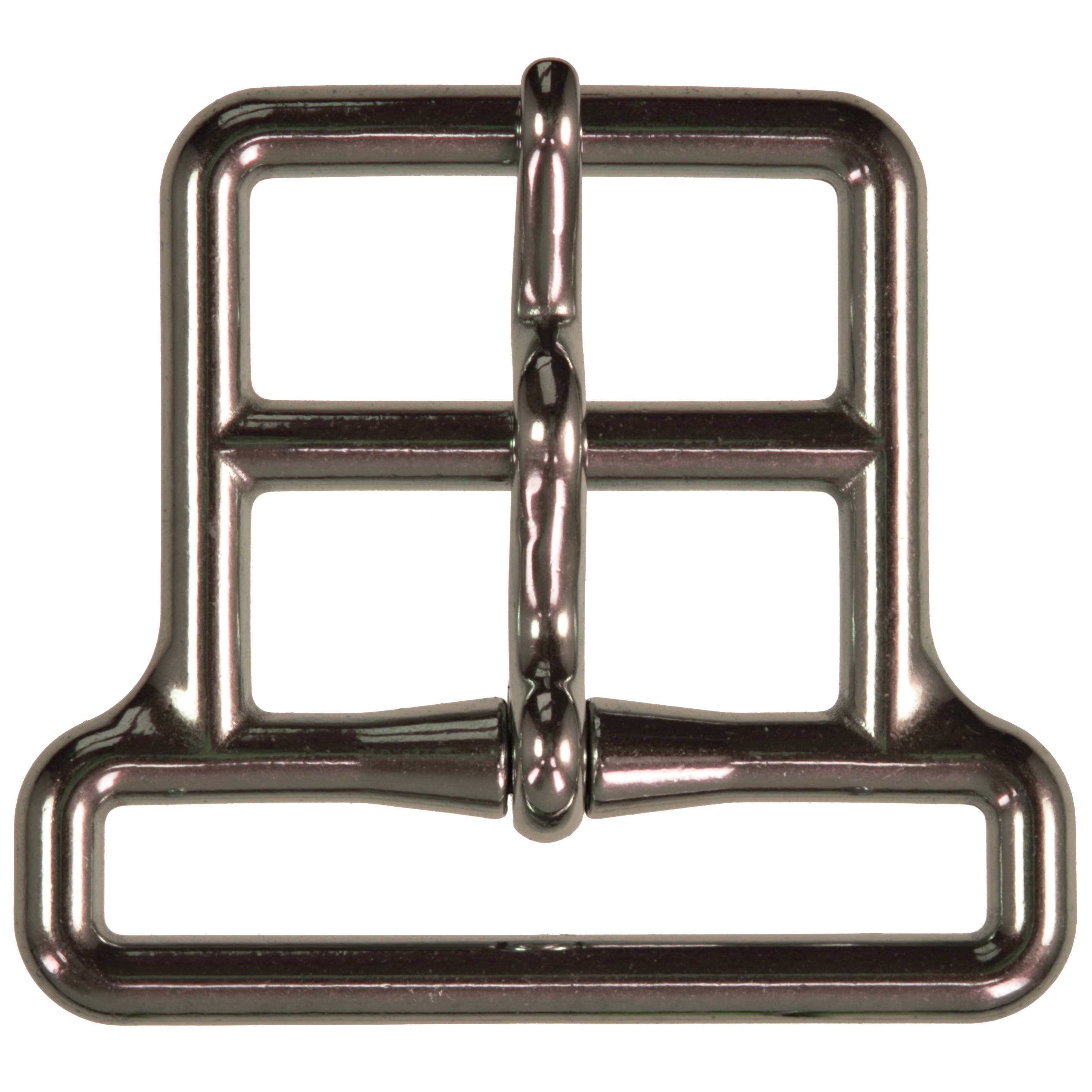 The Balance Buckle™ is so much more than it seems at first glance. This patented buckle represents years of refinements to the Shoulder Relief Cinch.
First, it is the only cinch buckle on the market made of 304 stainless steel, which makes it leaps and bounds stronger than any other cinch buckle.
Second, the Balance Buckle™ is shaped with specific angles to deliver a perfectly even and symmetrical pull over the surface of the cinch.
Lastly, The Balance Buckle™ has 2 latigo placements, which allows for fine-tuned positioning to center the cinch over the horse's sternum.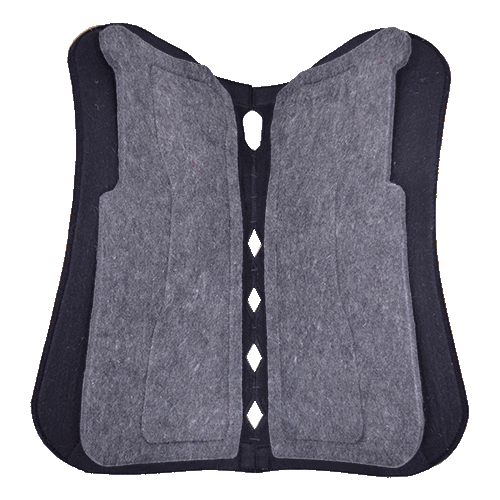 We've been believers in open and vented spine channels for years. But every horse's spine is a different shape and width, so we knew we needed something more.
With the design of the PLUSH Pad, we integrated an adjustable spine channel to account for all the variation in topline and barrel shapes.